This website is a memorial to the life and art of the elusive Babs Bird. Babs was born and raised in California but moved to the UK in 2003 to be with her husband. After several years in London, she moved to Hastings, on the south coast of England, a place she finally felt she belonged. Shortly after moving there, she was diagnosed with inflammatory breast cancer. In 2018 this became terminal and in February 2020 Babs passed away. She was 47 years old.
Babs loved to be creative, working with felt or crochet, or making collages out of old books, magazines and things she found in daily life. She filled her house with strange and wonderful things she had made or received from people around the world.
As well as her own art, Babs had a passion for found objects, children's books (especially pop-up books), mudlarking and early photography, particularly postcards and CDVs. Some of her collection is also included on this site.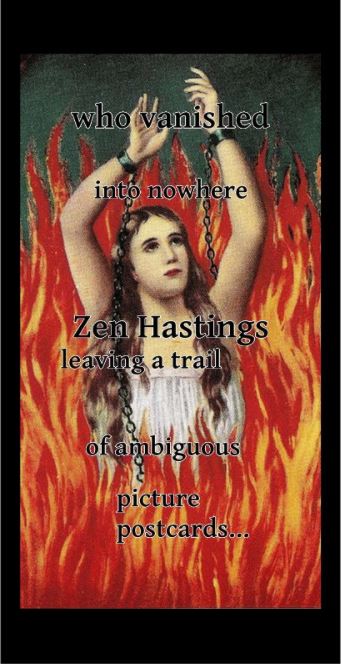 This image, the Anima Sola, overlaid with an adapted snippet of Allen Ginsberg's Howl, was created by Babs and printed on fabric to make her shroud.